Case studies
e-Frontiers

Back
e-Frontiers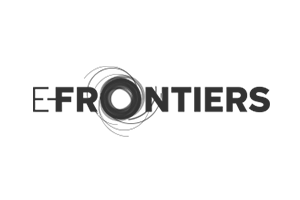 e-Frontiers are a top international recruitment company with offices in Europe, the US and the UK. Headquartered in Dublin, Ireland, e-Frontiers specialise in IT, Business, International and Executive placements.
The Cyber Security Risk Assessment Challenge
e-Frontiers have grown substantially over the last few years. With this in mind, the company wanted to take a strategic look at IT, its role within the organisation and how it could be used to streamline and move the business to the next level. The organisation wanted to ensure that cybersecurity was at the heart of its IT strategy. e-Frontiers required IT security expertise and guidance to comprehensively assess its cybersecurity strengths and weaknesses. e-Frontiers were aware that the company may be open to cyberattack and wanted to take proactive measures to protect its brand and business.
The Cyber Security Risk Assessment Solution
Stryve carried out a Cyber Security Risk Assessment (CRSA) to identify e-Frontier's cybersecurity vulnerabilities. By carrying out a CRSA Stryve were able to assess all areas of the organisations IT and cyber assets. The report fed heavily into the company's decisions around IT moving forward and helped to ensure that the organisation, its data and its people would be protected. e-Frontiers took Stryve's comprehensive and easily digestible vulnerability report and worked with its managed IT company to implement the appropriate recommendations and solutions. With Stryve's help, e-Frontiers saved costs on potential remedial works and were able to prevent downtime. Above all, by completing the CRSA, e-Frontiers could ensure that its brand and business was protected.
Client Profile
Top international recruitment company
Offices across Europe, the UK and the US
Over 30 employees
Client Requirements
Assessment of cybersecurity vulnerabilities
Creation of an IT strategy with cybersecurity at the centre
Access to technical expertise
Recommendations for improvements that could be made
Results
A comprehensive assessment of cybersecurity vulnerabilities was delivered
Practical and precise recommendations
Cost savings on potential remedial works
Reduced downtime
Guidance on how to improve IT solutions going forward
Protection of the company's brand and business
"Having expanded significantly over the past few years, we were taking a strategic look at IT and the role it plays in our company. With this in mind, we were conscious that security and cybersecurity would be to the fore of any future investment. We asked Stryve to do a vulnerability assessment that in turn would feed into our long-term strategic IT plan. The result was a comprehensive report that was easy to digest and act upon."
Paddy Doyle
A director at e-Frontiers
Do you have 5 minutes for a quick chat?